CAR CLUBS • SPEED SHOPS • TEAMS • & MORE
The same technology and talent used to create our high quality reproductions can be used for YOUR car clubs, speed shops, business', teams, events and more! Benefit from over 50 years combined experience by allowing us to provide you with professionally sound design work, along with quality materials and equipment to make your:
Logo
Decals
Shirts
Hero Cards
Rack Cards
Business Cards
& More!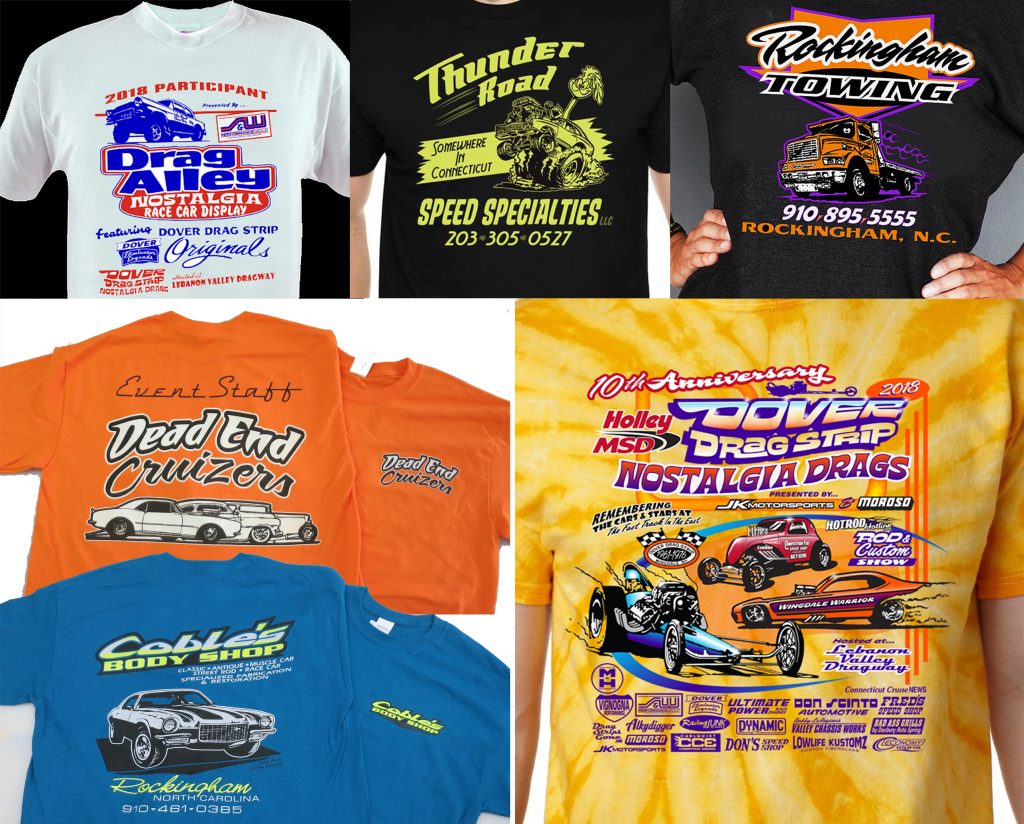 Contact us today if you're ready for your signature, professionally done designs and consistent image and branding! Don't forget to fill out the form below to get started!